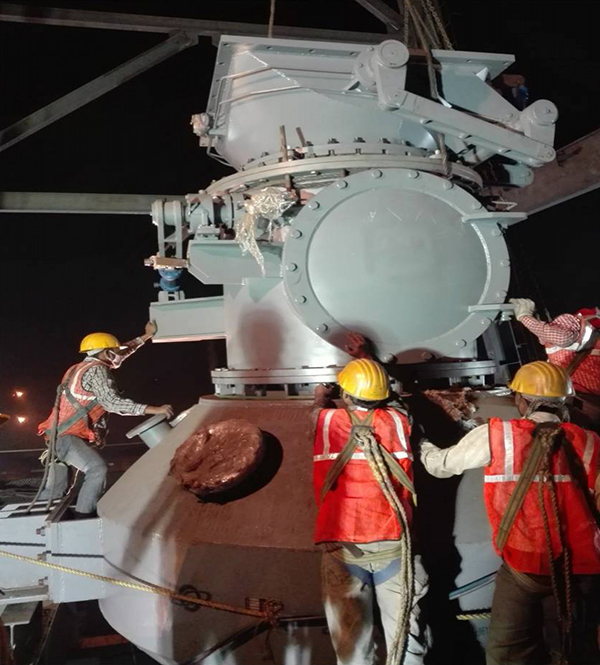 1. Installation assistance
When our product has been delivered to your place, TINITE will send technicians to your plant. The technicians all possess sophisticated experience in equipment installation. They will provide a detailed explanation about installation order, key point of installation and some notes. Besides that, our technicians will also deliver on-site guidance for the installation.
2. Equipment commissioning
After the installation, TINITE will send engineers to provide on-site commissioning service for relative appliance, hydraulic drive system and related machines. The commissioning service includes the measurement, calibration, setting and others for related parameters. On-site commissioning service well guarantees the security and efficiency of our equipment.
3. Customer training
After installation, TINITE will send some technicians to provide training service for equipment users. Our training includes:
How to use our equipment?
How to maintain our equipment a good condition?
What needs to be noted?
The different types of equipment malfunction, the reasons of malfunction and solutions of these problems.
Besides that, TINITE will also provide an operation manual for reference.
4. After-sales service
When there is any quality problem during warranty period, TINITE will provide repair or replacement for free. If there is a malfunction due to mis-operation or the equipment has exceeded the warranty period, TINITE will also provide technical assistance, solution and spare components for free. In this way, customer could restart their production as soon as possible.
5. Product design
With many sophisticated experts, who have spent dozens of years on blast furnace charging equipment manufacturing industry, TINITE features strong design capacity. Therefore, it could provide custom metallurgical equipment according to customers' preference and requirements.